Asus is going to feature 11.6 inch wide screen in its upcoming EEE series netbook. Despite offering a larger screen than its previous EEE siblings, Asus EEE 1101HA is portable, cheap and thin. However, the machine seems to be little slower than a typical netbook because it features 1.33GHz intel Atom Z520 CPU in stead of Intel Atom N270/N280 or 1.6GHz Intel Atom Z530 processor.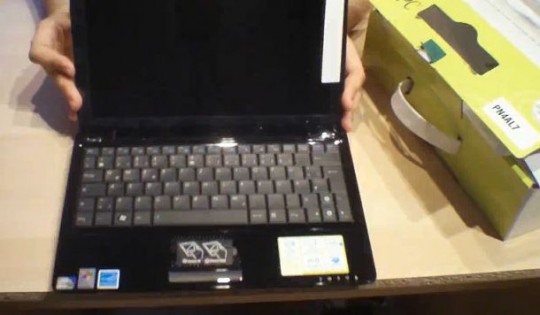 It is a really a matter of worry for those who would like a faster machine. A clear line can be drawn here that you have to sacrifice a faster laptop for getting a larger screen in the same price range. However, there is a possibility the company could later on feature 1.6GHz Intel Atom Z530 in the same model.
Asus' market rival Acer already came up with its 11.6 inch version of netbook: Acer Aspire One 751- which also features the same Intel Atom Z520 CPU, alongside 1GB of memory and 160GB of storage. However, Asus provides 7-hour back up for the battery which is an attractive offer for those who would like to work longer hours on the go. Now, let us see if Asus EEE 1101HA brings out similar success that its predecessors brought for the company.