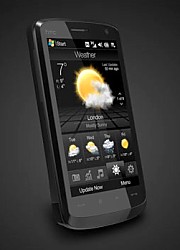 We have received word on the next wave of countries to get the Windows Mobile uber device - HTC Touch HD. Only a few days after its European premiere HTC brought joyful news to all its fans in Asia by announcing that the HD will be available on the World's most populated continent as soon as the beginning of next month. Unfortunately for our American friends, there is still no word of when will the phone become available there.
The first two countries from the Asian tour of the HTC Touch HD will be Malaysia and Singapore. The prices of the multimedia powerhouse in those countries will be respectively 730 euro (930 US dollars) and 750 euro (950 US dollars). The twenty euro difference can easily be explained by the 8GB microSD card that will be included in the retail package in Singapore.
Equipped with a large 3.8" WVGA screen the HTC Touch HD is surely one of the most interesting devices to hit the market this year. Even though multimedia isn't normally one of Windows Mobile devices' elements the Touch HD has a specs sheet that can put much of the competition to shame. The large display, the 5 MP snapper and the 3.5mm audio jack are just some of the niceties it brings.
The connectivity includes all contemporary means of data transfers - 3G, Wi-Fi and of course the microSD card slot. There is also a built-in GPS to make the specs sheet on the HD almost as complete as it can be.
You can check out our preview of HTC Touch HD here for a bunch of live photos of the hot device.