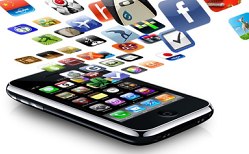 Apple today announced that the number of applications downloaded from its App Store has exceeded 1.5 billion.
Only one year after the launch of the online store application clearly the numbers suggest that this is one of the most successful projects in the history of the mobile industry.
What is even better for Apple is that the discharge rate is increasing - was less than 3 months ago, when the counter on the website of the company flipped over the one billion mark. This suggests that since then an average of more than 6 million applications were downloaded each day.
With more than 65,000 applications available to 40 million iPhone and iPod touch consumers in 77 countries, the numbers are not surprising, but a success nonetheless. We are awaiting only the quantity and quality will improve the percentage of truly useful applications will be in place too in the future.